2016 was a record breaking year for renewables with 161 GW of new capacity
2016 was strongest year ever for new capacity additions, with a record 161 gigawatts (GW) of newly added renewable energy generation capacity – according to IRENA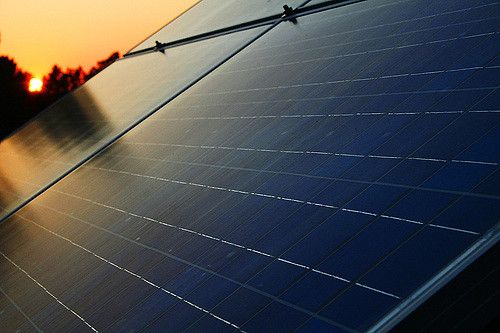 2016 was strongest year ever for new capacity additions, with a record 161 gigawatts (GW) of newly added renewable energy generation capacity – according to the International Renewable Energy Agency (IRENA).
The report, "Renewable Capacity Statistics 2017" states that the global cumulative renewable generation capacity has reached 2,006 GW, after growing 8.7 per cent in 2016.
Solar energy was the leading source of newly installed capacity, with a record 71 GW added in 2016.
A total of 51 GW of wind, 30 GW of hydropower and 9 GW of bioenergy were also added last year.
Adnan Z. Amin, Director-General of IRENA, said: "We are witnessing an energy transformation taking hold around the world, and this is reflected in another year of record-breaking additions in new renewable energy capacity."
He went on to say: "This growth in deployment emphasises the increasingly strong business case for renewables which also have multiple socio-economic benefits in terms of fuelling economic growth, creating jobs and improving human welfare and the environment. But accelerating this momentum will require additional investment in order to move decisively towards decarbonising the energy sector and meet climate objectives. This new data is an encouraging sign that though there is much yet to do, we are on the right path."
Since 2009, global renewable energy capacity has increased from 989,213 megawatts (MW) to 2,006,202 MW in 2016.
According to the data, Asia accounted for 58 per cent of all new renewable energy capacity additions in 2016 - increasing its cumulative capacity to 812 GW, around 41 per cent of the world's total capacity.
In addition, Asia was the fastest growing region – with a 13.1 per cent increase in renewable energy capacity.
While in Africa, 4.1 GW of new capacity was installed in 2016 – double its figure for 2015 – bringing the continent to a total of 38 GW.
For the latest news on renewable energy, sustainability and climate change, sign up to our free newsletter here.