15 U.S. cities join Compact of Mayors
Cities including Chicago, New York, San Francisco joined the Compact of Mayors on Monday and will boost energy efficiency and sustainability measures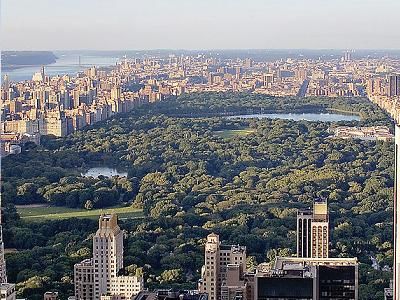 15 cities in the United States joined the Compact of Mayors on Monday and will boost energy efficiency and sustainability measures.
Cities including Austin, Chicago, New York (pictured), San Francisco, and Seattle have joined the Compact bringing the total number of Compact cities in the U.S. to 34.
The White House announced a range of initiatives to improve energy efficiency measures in cities across the U.S. and highlighted the Compact of Mayors as a key effort to achieve President Obama's targets.
Obama called on all U.S. mayors to commit to a climate action plan ahead of the UN-led climate negotiations in Paris in December, and set a target of at least 100 U.S. cities signing up to the Compact of Mayors by then.
A coalition of U.S. mayors and city officials called the Local Climate Leaders Circle announced that they will join the COP21 meetings as delegates representing climate action at the local level.
Three mayors from the C40 Cities – Climate Leadership Group – Eric Garcetti from Los Angeles, Annise Parker from Houston and Michael Nutter from Philadelphia – are part of President Obama's State, Local, and Tribal Leaders Task Force on Climate Preparedness and Resilience.