Paris is just the beginning
Like many others, I am confident countries will agree a new global climate deal at COP21 in Paris. While past negotiations have failed to deliver meaningful outcomes, the crescendo of announcements and diplomatic initiatives since the UN Secretary-General's Climate Summit in 2014 suggests that there is momentum for an agreement as never before. In particular, we are in a much better position than we were in the lead-up to the last major attempt to secure a successor to the Kyoto Protocol, in 2009 at COP15 in Copenhagen.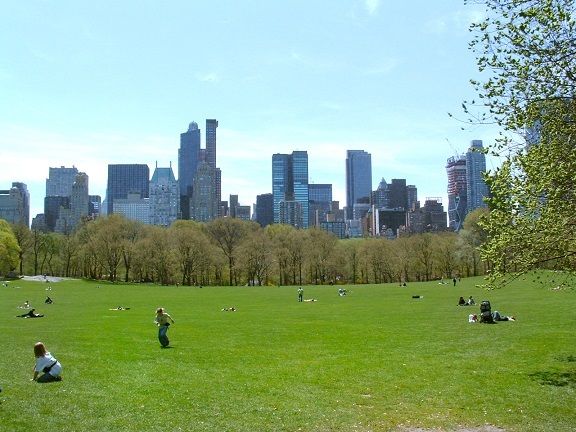 There are many reasons for this optimism. At the time of writing, 158 countries representing 88 per cent of the world's population and 89 per cent of its greenhouse gas emissions had submitted their Intended Nationally Determined Contributions (INDCs), effectively their climate commitments independent of what is agreed at COP21.
In the wider economy, low-carbon technologies are better understood, more widely deployed and significantly cheaper than they were six years ago. The production cost of solar panels has fallen by 75 per cent since 2009, with scope for another 40-50 per cent drop by the end of the decade. The cost of onshore wind had already fallen significantly by 2009, but since then, performance has continued to improve to the extent that wind-generated electricity costs are now at grid parity in over 50 countries. As a result, renewables have grown at a faster rate than expected. In the early 2000s, the International Energy Agency projected there would be 20GW of installed solar power by 2014; yet it reached 180GW by that year, almost ten times more. Indeed, renewables accounted for close to 60 per cent of total energy investment in 2014.
Energy storage is now almost at a price where it can be installed to overcome the intermittency of many renewable resources and avoid the need for fossil-fuel-powered peaking plants. Costs of electric vehicle batteries have also fallen by 50 per cent since 2009. Together with the growing movement for divestment from coal and other fossil fuels, it is clear now – in a way that was not the case in 2009 – that there is an irreversible shift to clean energy.
Similar optimism can be drawn from the actions of so-called non-state actors – the businesses, investors, cities, states and regions that have become an increasingly important part of the international climate regime.
Commitments and campaigns
Through the We Mean Business coalition, of which The Climate Group is a founder member, over 250 companies and 140 investors have committed to adopting science-based emission reduction targets, using clean energy, putting a price on carbon, and more. Among them, nearly 40 corporations have joined our RE100 campaign with CDP, which supports the world's most influential companies committing to 100 per cent renewable power (http://www.cdp.net). Their eventual collective procurement from just these 40 is equivalent to the power consumption of Austria – and many more are expected to join.
Alongside these businesses, over 200 cities have signed up to the Compact of Mayors, agreeing to set emission reduction targets and report annually on their progress towards them. State and regional governments have followed suit, with over 40 setting targets and reporting to the Compact of States and Regions. The cumulative impact of their emissions savings by 2020 is approximately equivalent to the total emissions of Germany, Japan and the UK.
And it is not just short-term targets that are being committed to. The recent Unlocking Ambition report by The Climate Group and CDP shows that over 170 companies, cities and states and regions have long-term goals committing them to cut emissions by 80-100 per cent by mid-century. Together, it has been estimated these initiatives could contribute an additional 2 gigatons of emissions reductions.
Long-term and short-term imperatives
Yet despite all these positives, while the INDCs do indeed 'bend the curve', the new emissions trajectory is one that will still take us closer to a three-degree temperature increase, according to UNFCCC analysis.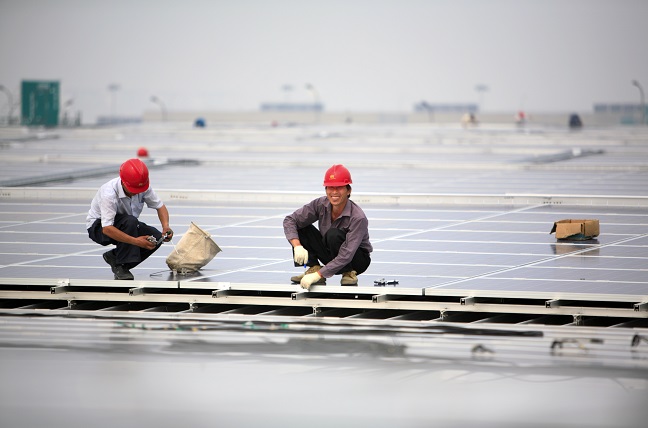 This will be a very unpleasant world, especially for the poorest and most vulnerable. Paris is certainly no time for complacency. This is why two critical outcomes of COP21 are setting a long-term goal consistent with a maximum two-degree pathway seen by all countries and non-state actors – and a mechanism that allows commitments to be increased.
But beyond the Paris agreement itself, which will formally start in 2020, we must continue to raise short-term ambition. Rather than submit INDCs as the least countries can 'credibly' do, governments should see INDCs as tools in the competition for the huge pool of available capital.
Put simply: those with the strongest climate policy will attract the most investment. The same is true for companies that embed climate in their strategies. For the talks to be a success, all leaders must see Paris as just the beginning of our global efforts to secure a climate resilient, prosperous low carbon economy for all.