Mobilising Nigeria's climate action
Amina J Mohammed, Minister of Environment, Nigeria, demonstrates the country's ownership of the NDC policy, which she sees as the heart of a commitment to the Sustainable Development Goals and the Paris Agreement.
Addressing climate change by putting people and planet at the centre of policy actions gives future generations a chance to make an effective response – in a way that informs, connects and empowers everyone for a more sustainable society.
On 22 September 2016, President Buhari signed the Paris Agreement at the UN in New York. The Paris Agreement is unquestionably a tremendous opportunity for the development of Nigeria. I am confident that this marks a new chapter in the future.
Pledges for the future
As a nation we have unconditionally pledged a 20 per cent reduction on business-as-usual emissions by 2030, and a 45 per cent conditional commitment, which can be achieved with financial assistance, technology transfer and capacity building. We took these ambitious pledges to the Paris climate conference last December in our Intended Nationally Determined Contribution (INDC). This policy document demonstrates Nigeria's commitment to action for sustainable development.
The Sustainable Development Goals (SDGs) are integral to Nigeria's development and the mission of this government is fully aligned with these goals. We are focusing on empowering people by reducing poverty, increasing food security, creating jobs by diversifying the economy, providing a healthy environment and importantly driving economic development by providing access to energy. Nigeria's INDC encompasses all of these crucial development objectives.
Nigeria's Environment new narrative is couched in the change agenda and reflects the need to empower people, take climate action and protect the environment. In taking climate action, Nigeria's INDCs are now embedded in national plans, through a vigorous consultative process with other sectors.
I am now overseeing the work to move forward with our NDC targets. We have already prepared an implementation roadmap. In order to push ahead with effective delivery of our NDC vision, the Ministry of Environment is working with key ministries to develop five sector action plans. Full ownership and commitment to the NDC by relevant ministries, departments and agencies is crucial to delivering on pledges – and indeed essential in mobilising the international support that was part of the Paris package.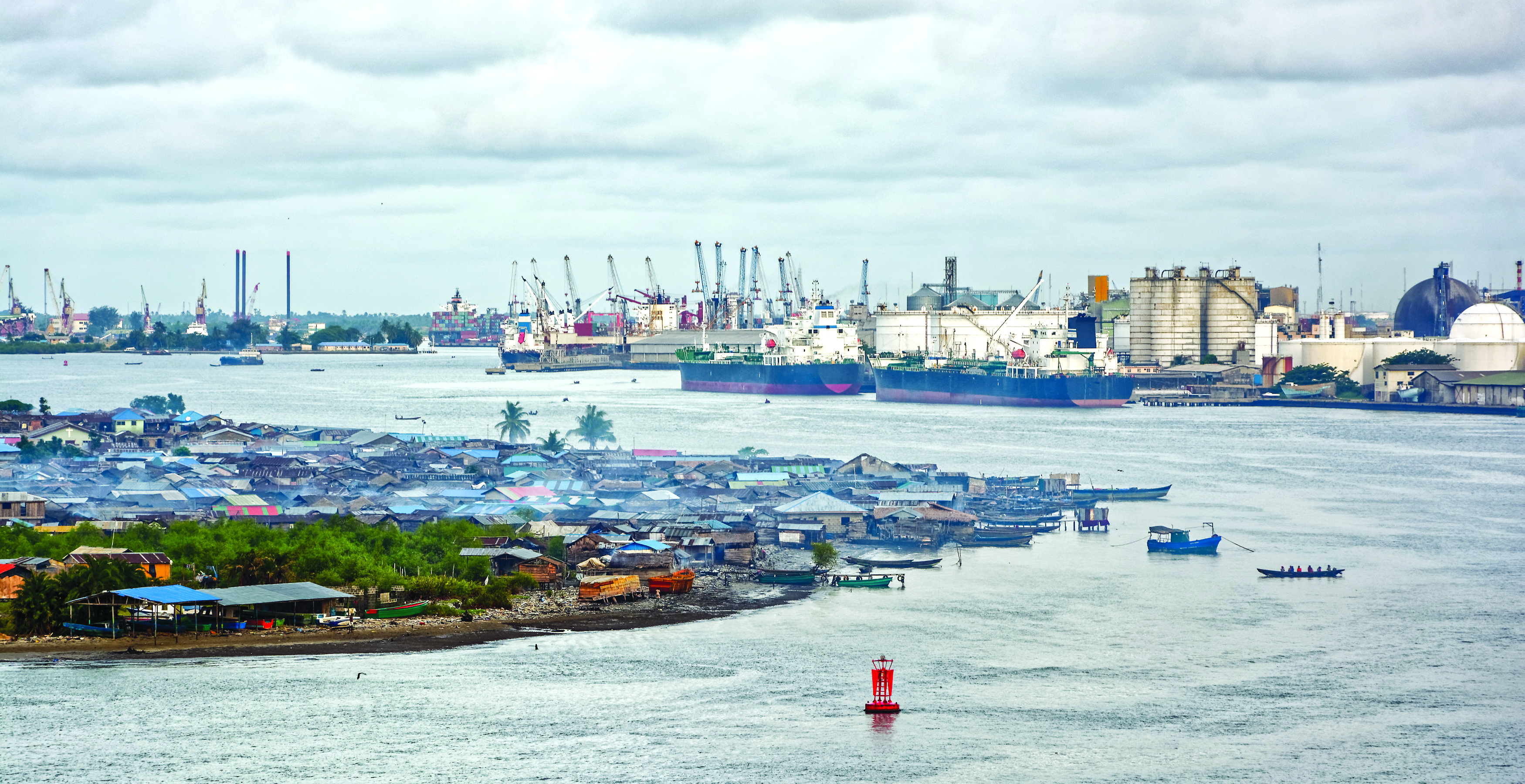 People first
Putting people first should be at the heart of everything we do. How should we act, caring as much as we do, and with our special set of skills? How can we move from caring to action?
I see the NDC as a crucial process to raise these questions – and to achieve so much more than emission reductions. The NDC is Nigeria's national action plan, unique to ourselves. The Paris Agreement is succeeding, since the development agenda can no longer be set by the global North for the global South; it has to be set for all, and it is young people who will need to do the heavy lifting.
A vibrant economy
While Nigeria has moved from being Africa's largest economy in 2014, due to the recent global decline in oil and the contraction of both global and local business, we still remain Africa's largest market of choice – and we are labelled by many as the continent's most vibrant economy. The recent situation provides an avenue to address a multi-headed hydra – raise resources, allocate effectively and efficiently, and achieve the development objectives while limiting the impact on climate change. These are by no means easy in the face of the challenges facing our economy.
The recent global downtown and conflict requires new innovation to fund training gap and begin a transition to a green economy while the target of zero emissions by 2050 allows Nigeria through its NDC to transition to a green growth path.
We are also working hard to attract private sector partnerships in addition to support from our development partners. The 2017 budget begins to reflect Nigeria's efforts to realise our NDC. In addition, we are set to launch our first ever sovereign Green Bond in the first quarter of 2017 to fund a pipeline of projects, all targeted at reducing emissions and making progress to a greener economy.
We must use the Paris Agreement to push forward with a low carbon but high growth development agenda. The development of our people is my highest priority; for me the national development plan and the implementation of our NDC is about leaving no one behind. It's not about doing things by halves or three-quarters, it's about everyone mattering.
Inspired leadership
Determined people can change the course of history – and the new political mandate which the Paris Agreement gives us will inspire leaders to emerge. Globally we have very little leadership today. We need to be courageous, and practise what we preach. Most importantly we need to bring people along with us, and especially the poor and forgotten in society.
That said, there is no free lunch – everyone has a part to play. You have to get involved and help make this change happen. I can already see fantastic stories of innovation coming from Nigeria such as the rapid emergence of so many off-grid solar and waste-wealth initiatives. This innovation is thriving despite tough economic times and the challenges we are currently facing.
Let me end by using the great words of Nelson Mandela: "It always seems impossible until it's done."
Read the full Climate Action 2016/17 Publication here