Sustainable real estate
Climate Action speaks to Marcelo Miranda, CEO of Precon Engenharia, the Brazilian construction company that for over 50 years has been a market leader in industrialised and sustainable real estate development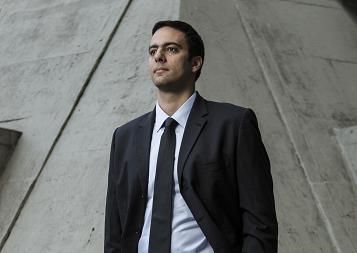 Marcelo Miranda is CEO at Precon Engenharia, the Brazilian construction company that for over 50 years has been a market leader in industrialised and sustainable real estate development.
Marcelo (pictured right) is a Civil Engineer, with an MBA from Stanford University and has completed specialisation courses at Harvard, Columbia and Singularity; his career has focused on the development of innovations, new ventures of sustainable industrialised constructions and low income real estate development.
Climate Action spoke to Marcelo about the difference that Precon is making to sustainability in the construction industry and the direction that the industry is heading in.
---
Can you tell us a bit more about Precon Engenharia and the sustainable products you are bringing to the market?
As a regional market leader in precast concrete and a reference point in industrialised and sustainable real estate development, Precon Engenharia has more than 50 years of experience in the construction industry, and has been bringing its innovative DNA to important projects in Brazil. After 20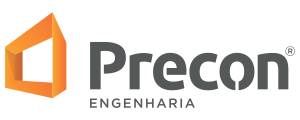 years of R&D, Precon has achieved an innovative technology that enables the use of industrialisation in residential civil construction. In this system, Precon Housing Solution (PHS), buildings are produced in industrial plants and assembled at construction sites.
This innovative method, which has sustainability as one of its key elements, has been rigorously tested and approved by the Ministry of Cities to be used throughout the Brazilian territory. Fundacao Dom Cabral, the top Brazilian business school, has written a business case about the PHS comparing it to traditional construction.
Precon Engenharia was awarded by the renowned Ethos Institute last year and recognized as a best case for sustainable business. Can you tell us more about the award?
The Ethos Institute is one of the most renowned institutes when we talk about ethics and sustainable development in Brazil. They organised a prize for practical sustainable corporate cases. Last year, in the final round, we competed with important companies like Walmart, Natura, JBS, Light with very impactful cases, and we won. This recognition was a great honour for us and also a great motivation to continue developing innovative and sustainable solutions. This prize led us to present our case in the World Forum Lille – Responsible Economy, held in France last year.
Sustainable growth and development is a core value at Precon. How do you apply the value in your operations?
We try to be practical. First by trying to implement these values directly through our core business, by developing innovations and solutions with relevant sustainable features. It is the case of Precon Housing Solution, and it´s also the case of other solutions of other companies of Precon Group.
We try to be very clear about our purpose to our people, and try to have on board people that also believe in our values.
Second, we try to use this value in our management, with strong transparency and governance features.
Third, and very important, we try to be very clear about our purpose to our people, and try to have on board people that also believe in our values. And last but not least, we do develop social projects, like the social inclusion of poor female labor in our industrial plant, an initiative that was prized by the Brazilian Chamber of Civil Construction Industry (CBIC).
Your company won the Greening Award in Construction through an initiative of GBC Brazil. Can you tell us more about your collaboration with Green Building Council and how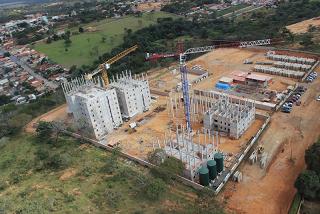 important is this in achieving your goals?
Green Building Council is a very important reference when you look for sustainable construction all over the world. We try to be part of this atmosphere and learn with good examples and cases to improve our operations and continuing to develop new solutions. The Prize of Sustainability – Construction category from GBC Brazil was a very important recognition for us and also a motivation to keep growing.
During the development of PHS, we have faced a challenge when bringing sustainable features to low income housing. It´s clear for us that you can use plenty of sustainable features in luxury constructions because you have more flexibility in costs, but it was a great challenge to add these features to low income constructions, without adding incremental costs to final cost. I believe that was a feature that was important for this GBC award.
Precon's Housing Solution, patented in 2010, significantly reduces waste in civil construction works. Can you tell us more about the initiative and how has it been so effective?
We have gone through an intensive and detailed R&D project to bring Precon Housing Solution (PHS) to the market in 2010. We look for new technologies and materials around all the world and step by step we tried to developed our technology with 3 pillars.
First – strong performance and comfort features, adapted to Brazilian market.
We are generating 81 per cent less waste than the average Brazilian construction industry
Second – industrialisation as a base. We brought a lot of inspirations from the auto industry.
Third – sustainability should be a core value. And one of the many sustainable features of the system is that it should generate lot less waste than the traditional construction. In our recent measures, we are generating 81 per cent less waste than the average Brazilian construction industry, which for us is a very relevant contribution.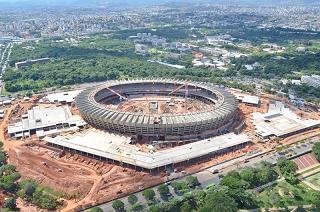 With the Brazilian innovation agency (FINEP), you initiated a new stage of Research & Development for sustainable technologies. Can you tell us more about this new phase and what technologies are you focusing on?
We are very glad and excited to develop this project in partnership with FINEP. It is the second round of innovation of Precon Housing Solution. We are intending to decrease general costs in 5 per cent, improve productivity in 15 per cent, and also reduce the generation of waste in more 10 per cent.
We are focusing on improving our industrial procedures and also in developing new technologies that will make this improvement achievable. We have already started the first phase of the project and our team is working hard on this new innovation round. We do think we can transform the construction industry for better by innovation and sustainability.