Interview with Courtney Geduldig, Executive Vice President of Public Affairs, S&P Global
Climate Action spoke with Courtney Geduldig of S&P Global - a leading provider of transparent and independent ratings, benchmarks, analytics and data to the capital and commodity markets worldwide.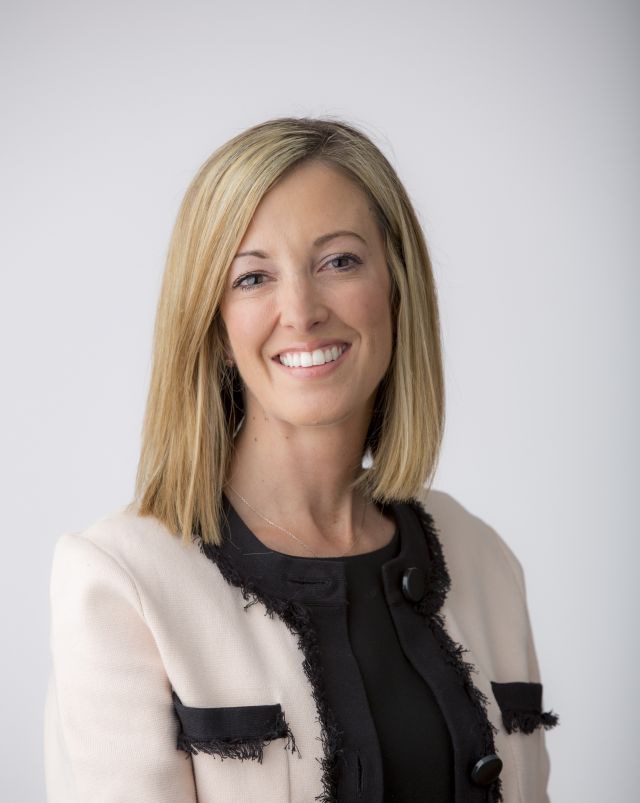 Climate Action spoke with Courtney Geduldig of S&P Global - a leading provider of transparent and independent ratings, benchmarks, analytics and data to the capital and commodity markets worldwide.
Firstly, could you please explain who S&P Global is and what you do?
We are a leading provider of transparent and independent ratings, benchmarks, analytics and data to the capital and commodity markets worldwide. We have four divisions with well-respected brands. They are: S&P Global Ratings, S&P Global Market Intelligence, S&P Dow Jones Indices and S&P Global Platts.
We have 20,000 employees in 31 countries.
S&P Global gathers intelligence in a number of different areas. Could you tell us more?
Today, across markets, the need for actionable insights is critical, because every decision is only as good as the intelligence used to make it. That is why our employees are committed to a common purpose: we provide the intelligence that is essential for companies, governments, and individuals to make decisions with conviction. Let me explain how each of our divisions provides essential intelligence.
Our price benchmarks and analytics support decision making in energy and commodities, from the moment a raw material is unearthed to when a customer buys it.
Our iconic indices provide leading market insight to individuals and institutions so they can evaluate the performance of their investments – from the most complex investment strategy to the most basic retirement portfolio.
Our credit ratings and research create transparency, enabling growth for cities and businesses.
And our global data, supported with relevant news and research, arms financial professionals with essential insights to capitalize on market opportunities.
S&P Global has a proud 156-year heritage. How has the company evolved over time?
The launch of S&P Global is the result of bold steps taken by our Board of Directors and management team over the last several years. Throughout this period, our Company has effectively shifted from advertising-based and education businesses to higher growth, higher margin global businesses, each with complementary strengths. These businesses that form our Company today are scalable, they are global and they all have market-leading positions.
The S&P franchise has built enormous brand equity over the years. That's why we rebranded the company S&P Global in April. The S&P name leverages the rich heritage of Standard & Poor's and Global communicates our wide geographic footprint, the broad range of industries we cover and the full suite of services we offer.
Over the years, the S&P name has stood for transparency and trusted financial information. This remains the core of our business.
.
S&P Global is sponsoring the Sustainable Investment Forum taking place in September. Why did you wish to be involved in this event?
S&P Global chose to sponsor this event because we are active members in the sustainable investment discussion. The sustainable investment forum brings together 300 stakeholders from national and regional government, international finance, private industry and carbon management sectors thereby continuing this discussion. We see this as an important platform to discuss our current initiatives & thought leadership with industry experts. It is also an opportunity to listen to and engage with other institutions who share our active interest in green finance.
S&P Global strives to understand the risks posed by climate change, through understanding this risk we believe we can contribute to its mitigation. Alongside initiatives and products we have already launched, we are also in the process of developing further tools focused on the subject of climate related risk: from understanding how climate and environmental risk affects our credit ratings to building a suite of sustainable and low carbon indices to collaborating on how best to capture energy transition risk. We are keen to engage with attendees and share the progress that we have made in this field, learn about the progress of our companions and see where further gaps exist which we can contribute to filing.
What sort of things do you hope will be discussed at SInv?
We hope that there will be discussion on the different green financial instruments that are emerging currently. The sheer scale of the financing required to meet the Paris Agreement's target, of limiting global temperature rise to no more than two degrees above pre-industrial levels, has led to the development of a tool-kit of 'green finance' instruments designed to increase investment flows into projects and technologies that will enable the mitigation of climate change and also improve resilience to climate change impacts related to a two-degree temperature increase. The need for these 'green finance' mechanisms has firmly reached the main-stream with the G20 finance ministers and central bank governors incorporating the topic, for the first time, into their meeting communique ahead of the 2016 G20 summit in Hangzhou.
We are also interested to hear the 'Measuring and Standardising Climate Disclosure' discussion as S&P Global's Michael Wilkins is a member of the Taskforce on Climate-Related Financial Disclosure, an initiative that S&P Global is very committed to.